A once in a lifetime opportunity to see the coast to coast solar eclipse in the united states. It will "Make America dark again" just a few hours after sunrise.  Make sure you watch this incredible event from within the path of totality which crosses Grand Teton National Park
How to pick a location:
Make sure you are in the path of totality.
Don't focus too much on the center line of the path. As long as you are in the path you will experience total darkness when the moon covers the sun. The closer your are too the line the longer the eclipse will be.
Clear view to the east
Update: The National park Service appointed multiple official viewing locations
More info check the NPS grand Teton website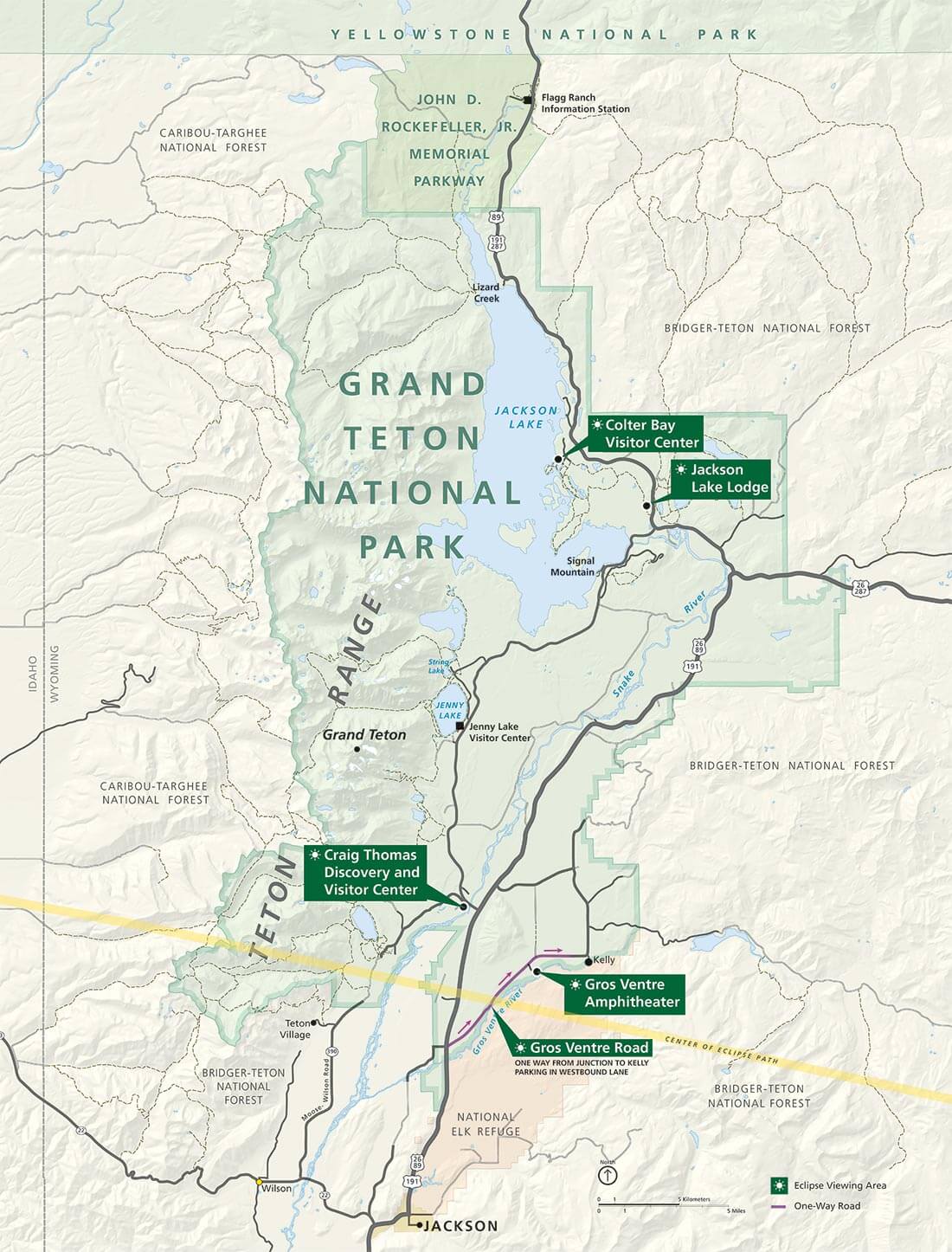 Check the Weather forecast:
Set three deadlines 48h, 24h and 6h before the Eclipse. At these deadlines decide if you stay in the area or move to another location with a better visibility (Clear sky) prediction.
Climate data over the years shows that The Teton range could develop some clouds at the time of the Eclipse. Thanks to Jay Anderson (Eclipsophile) we are able to look at climate statistics over the years. He created aGraph of average cloud cover along the central axis of the eclipse based on observations from satellites over a 15 to 17-year period. Data NASA/GSFC